As of September 2020 we are organising a series of webinars. Visit our website regularly and follow us on LinkedIn and Twitter to stay informed about upcoming webinars.
Recordings
The recordings of previous webinar are available. Please click on the image to see the recording of the specific webinar.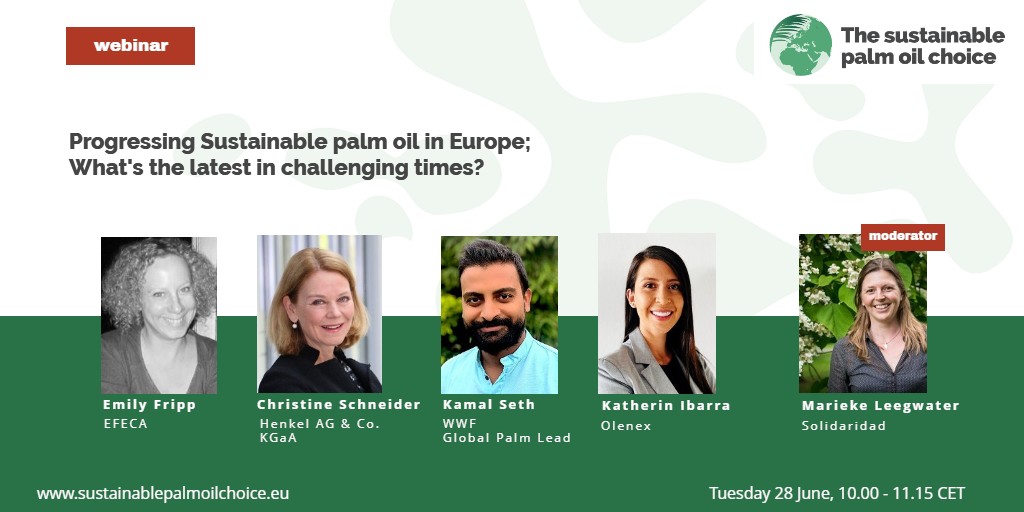 A summary of this webinar is available by clicking the link.
Presentation Emily Fripp
Presentation Kamal Seth
Presentation Christine Scheider
Presentation Ashwin Selvaraj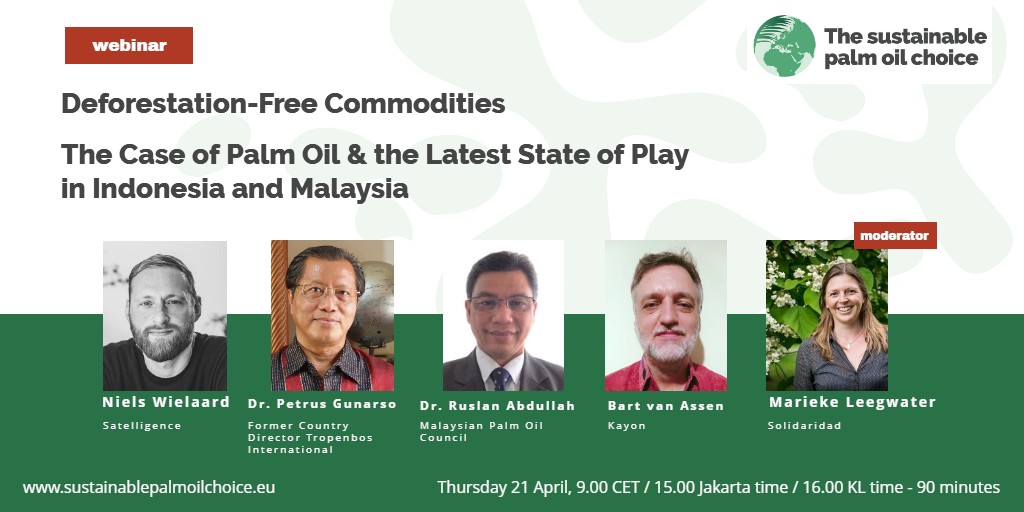 You can read a summary of this webinar here.
Here you find the slide decks of the presentations:
– 'The case of palm oil & the latest state of play in Indonesia and Malaysia' (Niels Wielaard)
– 'Deforestation and Conservation in Indonesia' (Dr. Petrus Gunarso))
– 'Impact of Oil Palm on Deforestation in Malaysia' (Dr. Ruslan Abdullah)
– 'Conserving Biodiversity & Forests trough ISPO, MSPO and RSPO' (Bart W van Assen)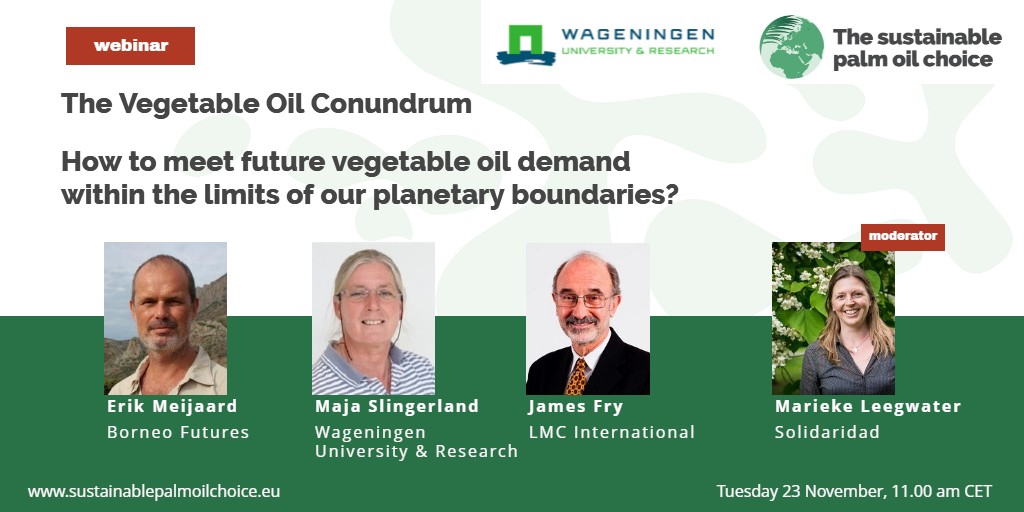 You can read a summary of this webinar here.
Here you find the slide decks of the presentations:
– 'Forecasts of World Vegetable Oil Output & Demand' (James Fry)
– 'Impact and trade-offs in vegetable oil production' (Erik Meijaard)
– 'Is palm oil cultivation possible within planetary boundary?' (Maja Slingerland)