Palm Oil Awareness Week – China Dialogue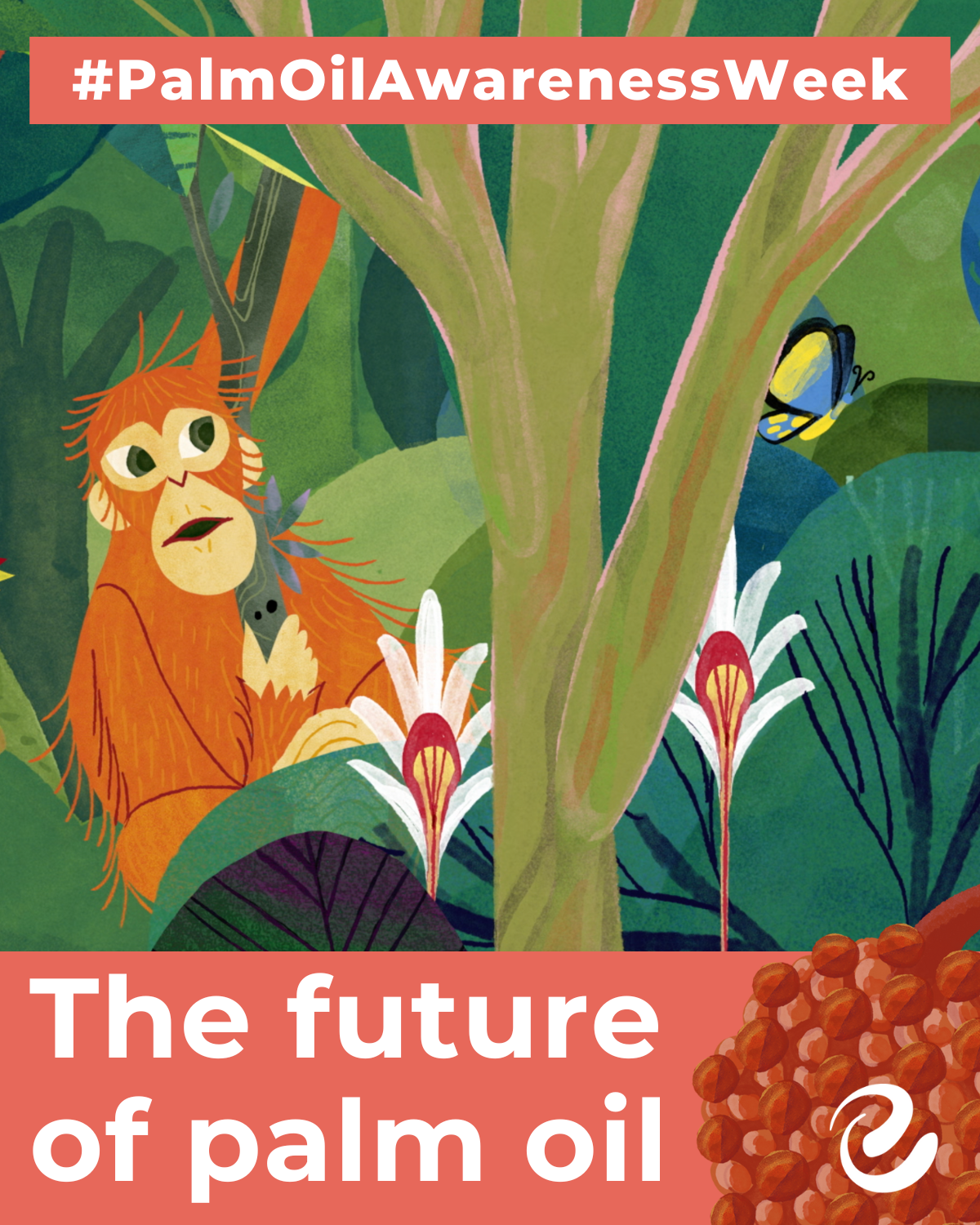 Since 2019, China Dialogue has examined whether the major palm oil markets can grow without increasing emissions and harming biodiversity. We have strived, through our reporting, to encourage open dialogue, amplify marginalised voices and produce unbiased, in-depth coverage of the challenges and opportunities of the global palm oil industry. This includes building support for the global shift towards sustainable palm oil.
As an organisation China Dialogue is dedicated to advancing climate action through promoting understanding of climate change and our planet across barriers of language and culture. We broadly cover topics of climate, nature, food, energy, and sustainable development, and believe that our multilingual, multicultural platform has a unique role to play in raising awareness of these issues.
Pros and cons of palm oil
Used in everything from food, cosmetics and paints to fuels, palm oil is a versatile and lucrative raw material. But the consequences of its rapid growth in production have been devastating for tropical forests, biodiversity, and local communities in palm oil-producing regions, especially in Southeast Asia. The irresponsible expansion of this crop causes deforestation and degradation, habitat loss for rare and unique species, greenhouse gas emissions, and human rights abuses, including land grabbing from indigenous peoples and labour exploitation.  
China and India are major palm oil markets
Over the years, China Dialogue has consistently shed light on the ongoing environmental and social challenges of palm oil production, while also highlighting the importance of sustainable practices. We have focused particularly on the important roles that China and India can play, as major palm oil markets, in global sustainability efforts.
After Indonesia, India is the largest consumer of palm oil but very little of what that India imports is sustainable. Even though conscious consumers are willing to support sustainable products, the lack of awareness of palm oil remains a major challenge. It's a similar story in China. The world's second largest importer could play a key role in the transition, but raising awareness among Chinese consumers will be essential. As my colleague Yuhan Niu recently reported, there could be great potential to raise awareness through campaigns around cosmetics and instant noodles, which represent a significant share of China's palm oil imports.
Urgent need for sustainable palm oil practices
Our coverage has stressed the urgent need for sustainable palm oil practices and support for those producers who are acting. Through meeting strict environmental and social criteria, including zero deforestation, respecting human rights, supporting local communities especially indigenous peoples, and protecting habitats, only then can palm oil be considered sustainable. Those companies that produce sustainable palm oil must be responsible, transparent, and accountable.
Palm Oil Awareness Week
This year, China Dialogue will launch a dedicated Palm Oil Awareness Week aiming to educate, foster conversation, and raise awareness about palm oil. From 17th to 21st July, we will be publishing a range of palm oil-themed content across our social media platforms, including brand new animated explainer videos, educational Twitter threads, highlighting key palm oil articles, and more!
Raising awareness of sustainable palm oil is critical to realising the change needed. We hope that our coverage can continue to provide a platform for dialogue and cooperation among stakeholders, including civil society, NGOs, governments, companies, and dedicated individuals, as well as work towards the broader climate and sustainability agenda, promote the conservation of natural resources, protection of livelihoods, and responsible consumption patterns. We hope that you will join us in raising your voices around palm oil!