Visit our website regularly and follow us on LinkedIn and Twitter to stay informed about upcoming webinars.
Latest webinar

The key messages of the webinar on labour in the palm oil sector are:
– A lot of improvements are ongoing, but more needs to be done. And looking at the EU regulatory Frameworks coming up, this is a very good time to become more active and engage.
– RSPO is a very useful platform to bring about change and inspire, but also stakeholders' own responsibility and leadership is very much needed to drive things forward. Ethical purchasing practices are key in ensuring good labour conditions and living wages.
In the webinar, Ruben Brunsveld of RSPO described the regulatory context of labour and palm oil in Europe. He argued that we are entering 'the social decade' and explained what role the new EU regulation against forced labour will play in the palm oil sector.
Lanash Thanda of BC Initiative explained what the impact of labour standards are on the ground, for example via the The Conflict Prevention Platform (CPP), which was piloted under the RSPO Outreach Programme. Lanash: "It became a major platform since 2021 to address community (indigenous, local and worker) disputes on the ground across the board and proved to be effective in most cases as it allows parties to engage in a safe space. CPP goes beyond resolving disputes and has a broader role to play in bringing parties together."
Renaka Ramachandran showed the audience how Sime Darby Plantation has improved its labour practices since the United States Customs & Border Protection (USCBP) issued its Withhold Release Order in 2020. The continuous improvement program involves changes towards enhanced grievance mechanisms, social dialogues, ethical recruitment, living conditions, wages & overtime and the dynamics between workers & management.
Maurice van Beers, representing trade union CNV Internationaal, explained what progress has been made due to social dialogues and the implementation of Collective Bargaining Agreements. He also highlighted what needs to improve and which tools can be used to improve labour conditions. Maurice calls for action to promote social dialogue and living wages within RSPO: front-runners are needed to show how it can be done!
If you want to re-watch the webinar, it is available here on Youtube.
Recordings
The recordings of previous webinar are available. Please click on the image to see the recording of the specific webinar.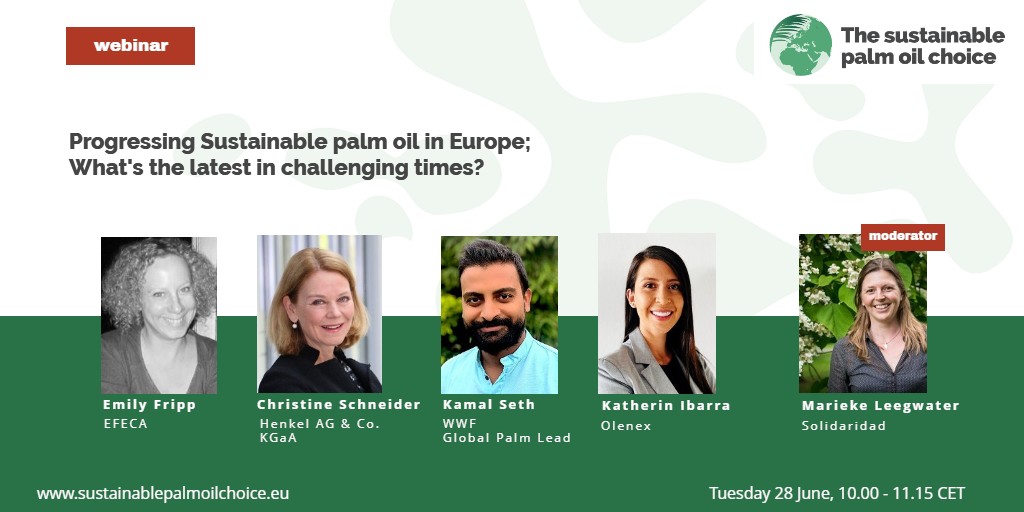 A summary of this webinar is available by clicking the link.
Presentation Emily Fripp
Presentation Kamal Seth
Presentation Christine Scheider
Presentation Ashwin Selvaraj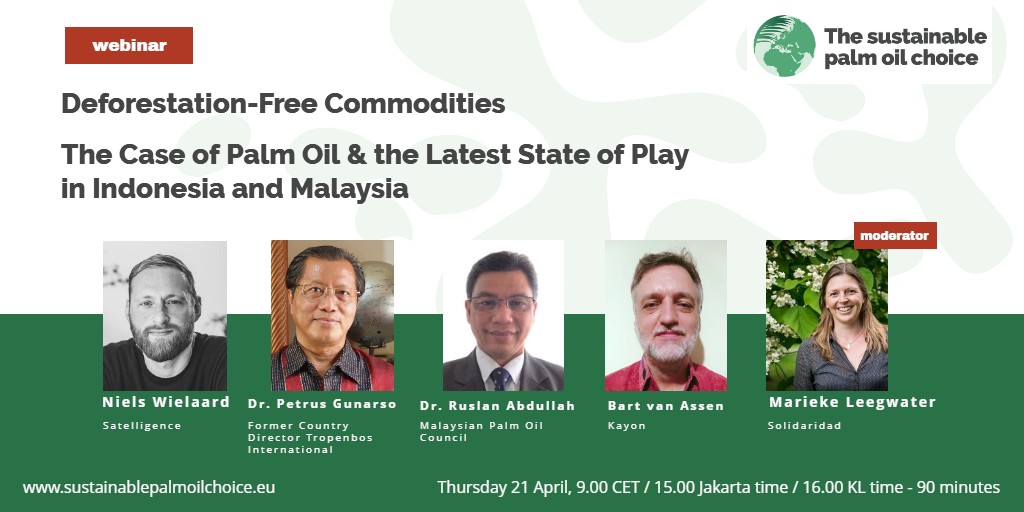 You can read a summary of this webinar here.
Here you find the slide decks of the presentations:
– 'The case of palm oil & the latest state of play in Indonesia and Malaysia' (Niels Wielaard)
– 'Deforestation and Conservation in Indonesia' (Dr. Petrus Gunarso))
– 'Impact of Oil Palm on Deforestation in Malaysia' (Dr. Ruslan Abdullah)
– 'Conserving Biodiversity & Forests trough ISPO, MSPO and RSPO' (Bart W van Assen)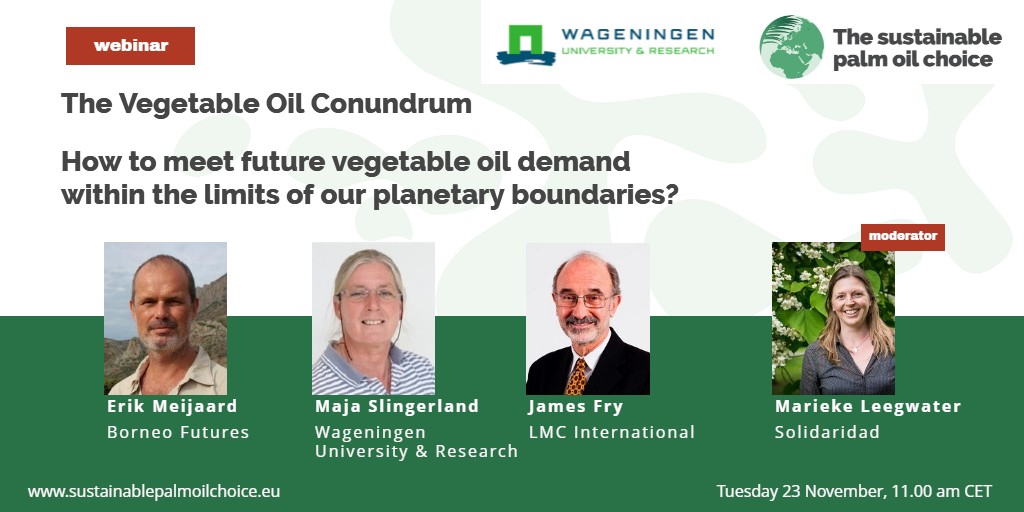 You can read a summary of this webinar here.
Here you find the slide decks of the presentations:
– 'Forecasts of World Vegetable Oil Output & Demand' (James Fry)
– 'Impact and trade-offs in vegetable oil production' (Erik Meijaard)
– 'Is palm oil cultivation possible within planetary boundary?' (Maja Slingerland)