'We are dedicated to promoting a world where all palm oil is 100% sustainably produced'
Palm oil is has become highly controversial in recent years. While many advocate a total ban on this crop, an increasing number of  conservation organisations are committed to support the move to 100% sustainable palm oil. Why do they choose for sustainable palm oil? Emma Payne from Bristol Zoological Society explains to us why this is key to the conservation of wildlife and natural habitats:
As part of our commitment to 'saving wildlife together' at Bristol Zoological Society we are dedicated to promoting a world where all palm oil is 100% sustainably produced.
Bristol Zoological Society is a registered education and environmental charity, which runs and manages Bristol Zoo Gardens and Wild Place Project, as well as conservation projects in 10 countries around the world.
Palm oil is the most widely used vegetable oil in the world with approximately 60 million tonnes produced each year, but when produced unsustainably it has negative consequences on the environment and biodiversity.
Over the past few years, we have been spearheading a campaign to encourage people to choose products containing sustainable palm oil, and to encourage organisations to take responsibility for sustainable sourcing and correct labelling of palm oil products.
Why stick with palm oil?
There is large controversy surrounding palm oil production, led by high-profile organisations and hard-hitting advertising campaigns. These promote a total ban on palm oil, but this is not the best solution.
Replacement vegetable oil crops have a far lower yield, so more land would be needed to produce the same amount of vegetable oil. Palm produces up to ten times more oil per hectare than any other crop in the world, so it can be produced using far fewer plants, and therefore less land.
We believe something can be done about the use of palm oil without destroying livelihoods or using even more land for crops – by supporting sustainable production.
Consumer behaviour
Part of our work involves encouraging consumers to choose products which contain sustainable palm oil. This begins with informing people about the benefits of sustainable palm oil, using our platform at Bristol Zoo Gardens and beyond.
At the Zoo, we have featured exciting interactive displays within animal exhibits, which explain the palm oil issue to a new generation of future conservationists. Last year, this included showcasing a hamper filled with sustainable palm oil products in our shop, promoting sustainable brands and encouraging visitors to think about their purchases. At Christmas, we donated 10 of these hampers to a local Bristol foodbank, both raising awareness and giving back to our community.
To further help consumers make positive choices, we are campaigning for mandatory labelling of sustainable palm oil in UK supermarket products. Close to home, we have been working with local businesses in Bristol and helping them develop sustainable palm oil position statements and undertake audits of their supply chains. This is something we are also committed to at both Wild Place Project and Bristol Zoo Gardens, also working closely with our concessions partners, as part of our five-year plan.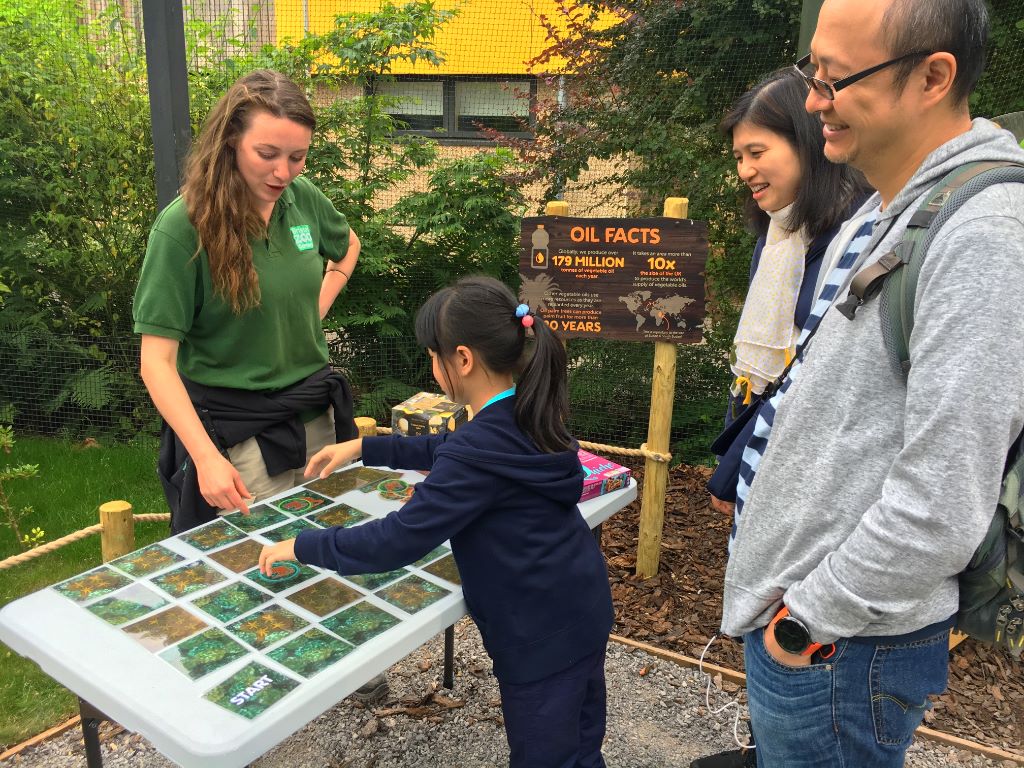 Protecting Endangered Species
Unsustainable palm oil plantations can have a devastating impact on a wide range of animal and plant species. Our conservation projects include the protection and breeding of Endangered and Critically Endangered species that are threatened by loss of habitat.
The Goodfellow's tree kangaroo is one species which has become endangered due to deforestation in their native Papua New Guinea, including logging and non-sustainable palm oil plantations. At Bristol Zoo Gardens, we are part of the European breeding programme for this species and have a breeding pair.
This year we welcomed our first joey, in an exciting boost for the programme – it was one of only two tree kangaroo joeys to have been bred successfully in captivity in the UK in the past year. It was particularly important as the joey's dad, Mian, joined us from Perth in Australia, so he and the youngster bring new genes for the programme.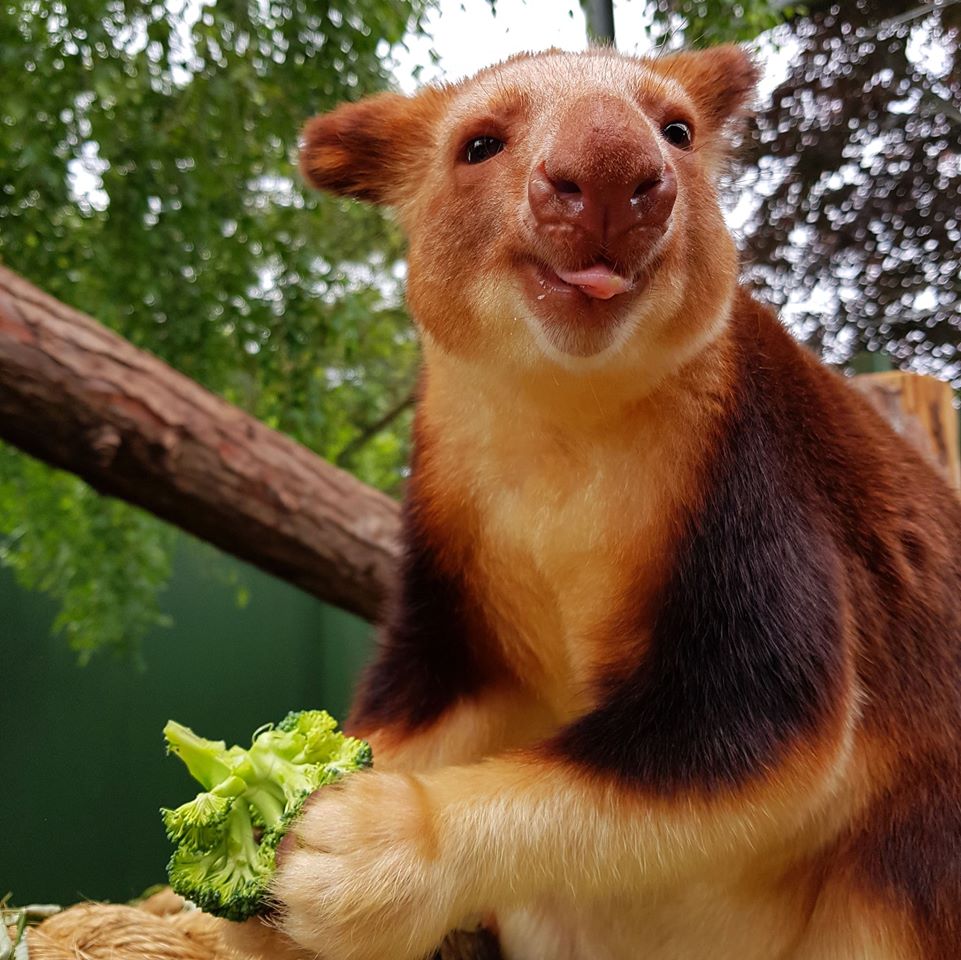 Saving Wildlife Together
Bristol Zoological Society, which operates Bristol Zoo Gardens and Wild Place Project, is a conservation and education charity and relies on the generous support of the public not only to fund its important work at Wild Place Project and Bristol Zoo, but also its vital conservation and research projects spanning five continents.
Our diverse conservation projects include:
Working with the University of Bristol to develop new drone technology, allowing us to track the Critically Endangered Kordofan giraffe in Cameroon
At our Ankarafa field station, we are working to secure the future of Madagascar's people and their threatened wildlife, protecting threatened lemurs, supporting reforestation, fire control and protection, and the provision of schools and drinking water.
Breeding and reintroducing Endangered white-clawed crayfish in south-west England, a species which has suffered a 70% decline in the past 50 years
Further to this, we have programmes protecting species such as the Endangered African penguin, and the Critically Endangered Desertas wolf spider, lemur leaf frog, Livingstone's fruit bat and western lowland gorilla.
Click here to find out more about our commitment to sustainable palm oil.
Curious about how other zoos are driving change in the palm oil industry? Find out more here.